A major reason towards the success of e-commerce in India was the CoD or the Cash-on-Delivery option provided by online retailers, as a lot of Indian consumers where afraid to swipe their credit cards on online sites. When Flipkart started operations in 2007, e-commerce in India was still at its nascent stage and the company transacted through e-payments. However, sites such as irtctc, Yatra, MakeMyTrip and ClearTrip had proven successful, where-in users where happily transacting via credit cards.
Consumers wanted get a feel of the goods before paying for them and that was a major driving factor towards the success of ecommerce. Today compared to developed countries, e-commerce in India is  heavily dependent on CoD. Although it brings comfort to the consumers, but the sellers, marketplaces and the logistics service providers face a lot of issues in managing the CoD orders. Since the customer hasn't paid in advance, they can always cancel/refuse to take the delivery and sight reasons like I found this phone cheaper locally and have bought it from there or I have changed my mind, will buy a new laptop later. CoD insidiously works its effect behind-the-scenes in other ways. Because customers who place COD orders haven't incurred any cost, they usually turn out to be much more fickle at the time of delivery. The reverse logistics arising from COD defaults returns can play havoc with the inventory costs as products must be examined and restocked. It stands to reason that few e-commerce startups can afford this over the long run.
Logistics Perspective
As a logistics service provider, having presence in metros, tier-II and tier-III cities, we at Skyking get a lot of leads who want us to support them in their e-retail business and provide CoD services. Such services typically qualify as premium service and costs a small percentage on the value of the shipment, along with the delivery and insurance charge.
For an industry which relies a lot on discounts, CoD does eat up the margin of the e-tailer. "In majority of the cases we have had to make multiple delivery attempts in order to deliver the shipment , collect the money and then a further delay is added in getting the money back to the shipper's account", said Arvind Biyani, our Director. "We need to employ extra manpower in last mile delivery for CoD orders specifically. And that has been one of the major reasons why we feel that the CoD business is not beneficial for the overall ecosystem and have stayed away from it after testing the waters. Yes it was necessary when the e-commerce business started, however with companies such as flipkart, snapdeal and amazon , having proven their worth, we feel it's time that they move on from the CoD business or at-least start luring customers into making payments online", he added. Some strategies which we feel can work are –
Minimize the Discount percentage, when preferred delivery option is CoD
Charge a small amount (to cover costs) when customer chooses to pay on delivery
The tougher part for any logistics service provider is managing the returns. It seems like a never ending chain of events. Customers not present at home to receive the order entail multiple attempts for the logistics player to make one delivery.
What happens Elsewhere
China is booming e-commerce industry, ruled by Alibaba's payment wallet Alipay . CoD declined to a small extent in China when Mobile wallets were introduced; however it turned out to be a major hit when Mobile wallets started offering interests to users. In India, mobile wallets such as PayTM have been very popular and could further prove out to be the game changer, if they could offer some interests on the money sitting idle in the user's wallet.
As Alibaba has invested in PayTM, and Snapdeal acquired Freecharge,it won't be a surprise if similar systems are introduced in India.
Road Ahead
Well, the CoD option may not be going anywhere just yet, there is definitely a sea change in the way consumers are spending their money. Options such as PayTM, Freecharge, Mobikwik et al, are assisting consumers in making small ticket payments. Better infrastructure and the right technology can definitely cause a lot of dent in the percentage of CoD transactions and can eventually help the entire value chain of this industry.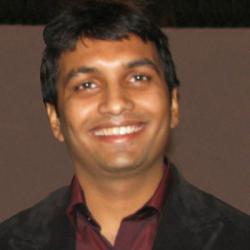 Author:
Varun Biyani
Varun Biyani, brings 10 years of experience in IT and building systems in the Logistics space both in the domestic and international arena. Varun has a Master's Degree from Carnegie Mellon University, USA.