The year 2014 proved out to be the year of some very key partnerships for Skyking Courier.
Skyking made a key partnership with Mumbai and California based LogiNext Solutions Pvt Ltd, which aims to improve the internal operations and optimize delivery network of logistics and courier companies in India with the aid of technology and data analytics.
The LogiNext offering, Track-A-Pack was of immense help to our operations team, as it allowed us to track high value and time bound packages at real time. Track-A-Pack collects location information from the package using a match-box size GPS tracker and provides information about our shipments on a web interface and enables us to take pro-active actions to avoid delays.
Our operation team now has a good visibility and knows the exact whereabouts of such critical packages, while they are in transit and gets intelligent alerts in situations where in a shipment is stuck at a particular location or when it reaches a certain landmark during its transit. "The biggest advantage with Track-A-Pack has been the peace of mind and a great amount of visibility within our own delivery network", said Mr Deepak Dhanuka, Operations Manager at Skyking Kolkata Hub.

About LogiNext Solutions Pvt Ltd
LogiNext helps logistics companies to improve their internal operations, optimize delivery networks and provide superior customer service using data collection, advanced analytics and visualization. LogiNext currently serves medium and large scale enterprises in unorganized and emerging markets.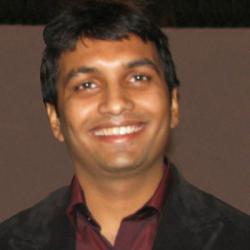 Author:
Varun Biyani
Varun Biyani, brings 10 years of experience in IT and building systems in the Logistics space both in the domestic and international arena. Varun has a Master's Degree from Carnegie Mellon University, USA.