India is a land of diverse cultures and traditions, with each state/region having its own set of festivals and rituals. The festival season in India stretches from July till March of the following year, starting from Rath Yatra, which is celebrated across Odisha in the month of July to the festival of Holi, celebrated across India in the month of March. The festival season in India affects a lot of businesses and their day-to-day operations. The festivities lead to a surge in buying capacity of consumers, as typically people are awarded with festival bonus money so that they can purchase gift items for themselves and their near and dear ones. The festive season also boosts the retail sector as the sellers get fresh stock, renew their office premises and offer attractive discounts to attract to woo customers.
Express Logistics service is required by almost every business house, be it in retail, wholesale or manufacturing, however such services and their operations get heavily affected during the festivities due to various intrinsic and extrinsic factors. "Every year we see a huge bump in our load during the Rakshabandhan festival, even with the as people want to personally send Raakhee's to their siblings", said Deepak Dhanuka, Ops-head at Kolkata Hub. "We have to add extra man power in the last mile delivery and in the customer care section so that appropriate response can be given to the customer and delivery time-lines are not affected", Deepak added.
Festival season has other affects too on the day-to-day operations of an express logistics company –
1. Increase in Transit Time – In India goods are moved by 3 primary transit modes Air (commercial airlines), Railways and Road. There is a huge bump in retail sale and manufacturing output, which typically leads to over utilization of load carrying capacity of these mediums. Due to the over utilization of capacity, there is a considerable backlog of load at the transit points, which adds to the delay in the transit and final last mile delivery. "E-commerce companies such as Flipkart, Snapdeal and Amazon have their big sale during the festive season, which generates a lot of orders and hence the transit points see a huge surge in the capacity, which leads to the delay in delivery", said Arvind Biyani, Director of SkyKing.
2. Slow Movement in Urban Areas – During the festive season, the security in urban areas is beefed up and a lot of people gather in public places to witness the festivities. Movement within the city areas are restricted which causes delay in the last mile and intra-city delivery. "This happens every year during Durga Puja festivities in Eastern India, or during the Ganpati festival in Maharashtra and Southern India , where the movement of goods vehicles is allowed for a 2 hour window, which adds to the delay in delivery , as our delivery vans cannot move from Hub to the last mile branch", said Mr Ashok, Ops Head Mumbai.
3. Restrictions at Transit Facilities – The festive season attracts a lot of people from sub-urban and rural areas to the urban cities due to which there is a huge inflow of passengers at transit points such as railway stations and bus terminals, due to which the goods movement is banned at these terminals by the authorities. "For the past 2 years we hit a 5-7 day period where-in no goods movement is allowed within Howrah and Sealdah station, due to the Durga Puja festival in Kolkata, such a period creates a lot of chaos as the daily load gets piled up ,because the other regions in the country are operating smoothly ", Deepak added. Similar chaos is observed in the Bihar Jharkhand region during the Chhath Puja festival in November, where-in the goods movement is restricted, due to security measures.
4. Non-Availability of Resources – At present, there is no clear timeline as by when we would have robots/drones delivering shipments and no matter how much ever levels of automation we reach, delivering a shipment in the near future will continue to be a manual activity. Festivals bring with them a crunch in man-power availability as everyone is in a festive mood, hence the last mile delivery does get affected. Moreover, as people are spending time outside their homes, enjoying the festivities, hand delivery of shipments, especially expensive gift items gets delayed and multiple delivery attempts have to be made
In order to overcome the challenges encountered during the festive season, we recommend the following best practices while shipping and receiving goods–
1. Plan in advance – Yes there is always that last minute thing we need to buy, however due to the factors mentioned above, there is already a pressure on the delivery teams to close the pending orders. Our advice to shippers is to plan their delivery in advance so that the last minute delay can be avoided. "This year we saw that almost every courier company in India had stopped accepting Raakhee shipments a week before Rakshabandhan, however we at SkyKing due to our meticulous resource planning we even accepted such parcels a day before Rakshabandhan" , said Mr Gaurav Bihani, ops in-charge of Jaipur hub facility.
2. Be Aware of Transit times – If a birthday gift is shipped from Delhi to be delivered in Mysore ,is shipped one day before the birthday date , then there is no way the shipment can reach on time, as it will be trans-shipped via Bengaluru. "We get a lot of customers who want next day delivery of shipments from Kolkata to interior places in Rajasthan , which are 2-3 hops away, which is just not possible, to overcome this issue, we are working on a Transit time calculator , and this feature will soon be available on our site", said Arvind Biyani, Director of SkyKing
3. Proper Address and Contact No – It is important to note that almost 30% of delivery attempts fail due to incorrect address provided or the receiver's or sender's mobile number was not reachable at the time of delivery. So it is very much advisable to be aware of delivery attempt. "With the recently launched subscribe for alerts feature, a lot of our customers are aware that the delivery boy is on the way, hence they are alerted in advance" , said Arvind Biyani, Director of SkyKing. "To add to our woes, a lot of gated communities do not allow the shipments to be dropped at the concierge or to be handed over to the security personnel. This behavior is contrary to how things works in developed countries where-in the person at the concierge is authorized to collect the shipment on behalf of the resident", he further added.
The diversified culture of our country, brings in a varied set of challenges, especially in the logistics industry and organizations, need to plan for festivities in advance so that uncertainties can planned for and service levels are matched as per customer's satisfaction.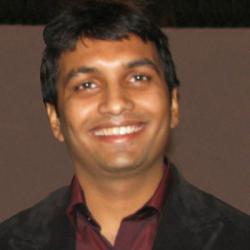 Author:
Varun Biyani
Varun Biyani, brings 10 years of experience in IT and building systems in the Logistics space both in the domestic and international arena. Varun has a Master's Degree from Carnegie Mellon University, USA.