During the summer of 2014 Mr Rakesh Chaudhary, Manager at Health Impetus Pvt Ltd reached out to Skyking with his set of requirements to deliver baby food cans within West Bengal. This presented an exciting and yet a unique opportunity for us to provide end-to-end delivery solutions to Health Impetus. The entire workflow of the process is explained in the diagram below –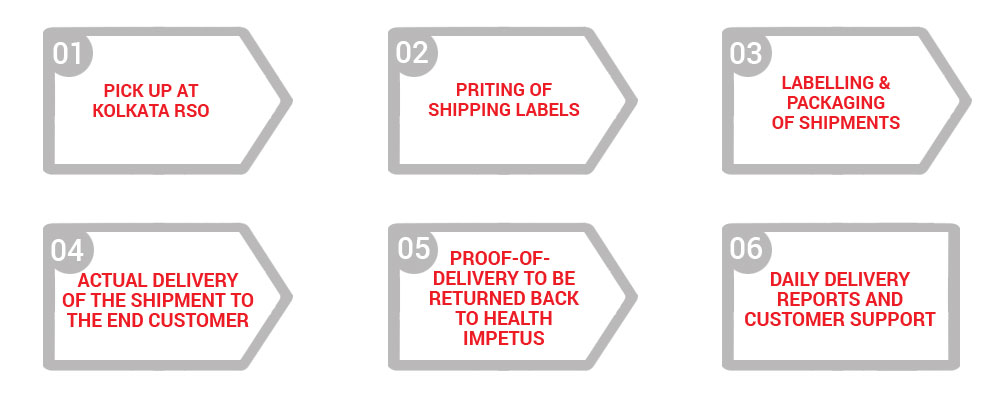 To add to the complexity, Skyking had some very strict turnaround timelines that had to be met as the customers needed the baby food cans on an urgent basis. The part to package and deliver was not new to us but the challenging part was to get the delivery acknowledgment forms back from our agents as this was a complete 100% Proof-of-Delivery based work. Moreover, due to lack of service in some very interior regions, Skyking had to care of managing the reverse logistics part as well. "This was an extremely enriching experience for us and the way we got prompt response in the form of periodic delivery reports and the delivery acknowledgment from the team at Skyking was highly commendable." said Rakesh Chaudhary, manager at Health Impetus Pvt Ltd.
Skyking was able to deliver more than 2500 baby food cans for Health Impetus during April – August 2014. "The biggest learning for us was that we were able to develop certain key modules in our IT system, with respect to printing shipping labels with barcodes and bulk booking modules along with specific daily MIS reports", said Mr Arvind Biyani, Director of Skyking.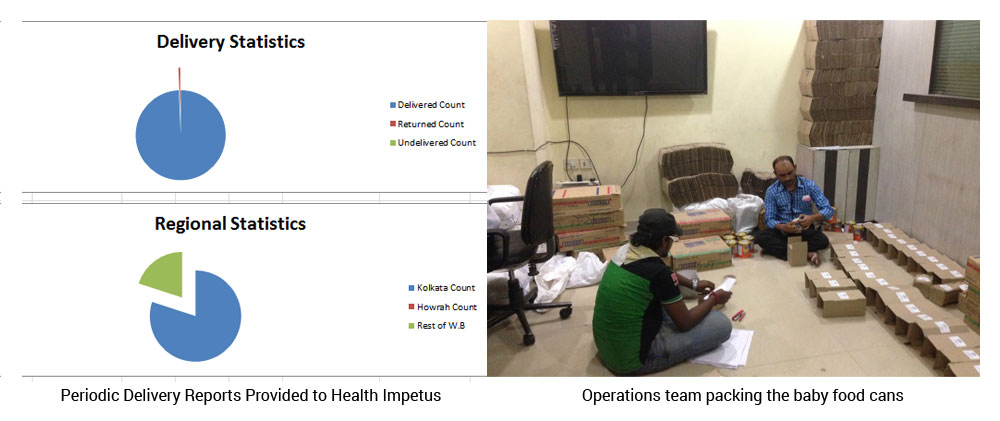 About Health Impetus Pvt Ltd
Health Impetus is headquartered in Mumbai (India) and was founded in year 2007 to serve the Healthcare domain. The initial focus was spread across the Healthcare stakeholders. In April, 2010 the name Health Impetus was coined and the business strategy was reworked to focus more on niche areas within Healthcare.
The focus areas of Health Impetus are
Disease Management: A B2B model, working extensively in Pharma companies.
Direct to Consumer: Swastham, a B2C + B2B model launched in Aug 2010.
Healthcare Technology: Serving Pharma companies, Hospitals and Doctors in niche areas of Patient Treatment management.
Health Impetus focuses on very niche areas in Healthcare segment and has rendered good innovation in the industry within a short span of time. The solutions in place by Health Impetus have given double digit growth to its client's year on year.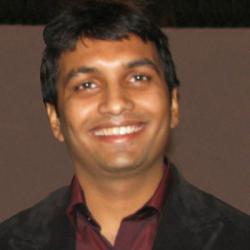 Author:
Varun Biyani
Varun Biyani, brings 10 years of experience in IT and building systems in the Logistics space both in the domestic and international arena. Varun has a Master's Degree from Carnegie Mellon University, USA.